Minorcan History Scavenger Hunt

March 4th 2017 4:30 pm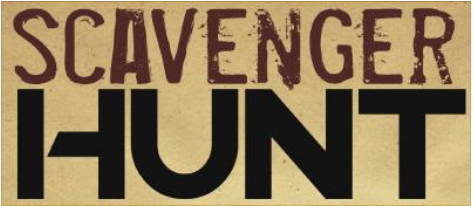 The fun begins at the Love Tree 6 Cordova Street where you will pick up your prepaid Scavenger Hunt Booklet and begin retracing the steps of the famous and not so famous Minorcans who were granted property rights by the then Spanish Governor after hearing of their treatment by the overseer's of the Turnbull Indigo Plantation.
We have researched the names, faces, and places, that the Minorcans from then, and all the way up to now have visited, built, worked, or otherwise toiled away, to make them an essential part of St. Augustine's community generation after generation.
Prizes will be awarded recognizing the 3 winners, based on the accuracy of the answers, and the total time for them to complete the hunt. Any ties in the score with be settled the old fashioned way..No not with a duel, but with a coin toss! Don't worry we have given you an estimated 1 1/2 hours to complete your adventure, before having dinner at the Spanish Bakery at 42 1/2 St. George Street which is only a couple of blocks from where you started.
The cost for your adventure package and your meal at the Spanish Bakery is $30.00 which includes a donation to the Tolomato Cemetery on Cordova, where a private tour for Scavenger Hunt Participants has been arranged and will be done on Sunday Morning March 5th.
Buy your tickets early because this event has limited availability.
When purchasing your tickets please advise which of the menu items you want for your dinner.
Menu Choice is a Pork Sandwich or a Cuban Sandwich, both include Chips and a Soft Drink or Bottled Water.
To purchase tickets press the link below
A "Cousins" Fundraiser for the Tolomato Cemetery Scavenger Hunt & Dinner.

One Response to Whats New