Ghostly Gallery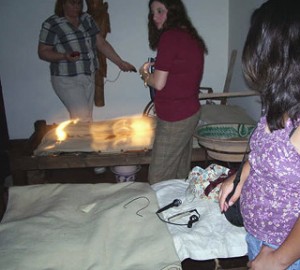 Audio st augustine 07 089
"We also caught what sounded like a little boys voice on this video right after we took the picture…you can hear it right after my son asks him 'can you tell me your name?' very strange, almost like he is saying his name."
-Dan
Did you have A Ghostly Encounter of your own? Do you have a photograph to prove it? Send us a copy of your visit with A Ghostly Encounter or Ghosts and Gravestones and have it evaluated for featuring on our Web site!
Please send your images to:mailto:blitz2139@gmail.com
Don't forget to include your name, the date of your visit, and the place that the picture was taken.
NOTE: Please do not send original raw images. Please size your images no more than 600 pixels wide prior to emailing.
My name is Drew Kelley, my partner Dave and I took the 9 p.m. tour on 8-21-10. Not only did we enjoy very much so, we discovered some oddities in some of our photos…. take a look?????
Friday night, Feb 22.2013,
at about 9:00 pm my sister, granddaughter and I toured different areas of the Old Town. We took many pictures. These have the most interesting results.
The Tolomato  Cemetery has a white spot when you zoom in near the right side of the sign .
The kissing tree has orbs and veins or energy streaks or whatever it is connecting between them.
The dark picture with orange lights is the old Pharmacy building and when zoomed in has several different  colors. This area was a very dark street corner.