Helpful links for Teachers
Teacher List
Every School. Every List. Anytime.
TeacherLists puts the power of technology behind back‑to‑school supply lists, teacher wish lists, and more.
www.teacherlists.com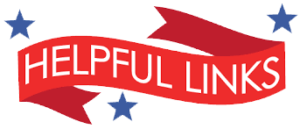 Helpful links for Teachers
Elementary Education Degree
Leading Sites for Elementary Educators.
Today's elementary school kids grew up in the digital age, and they love computer-based activities and learn from them easily. Learning and sharing online isn't just for students though. There are hundreds of fantastic sites online to help elementary educators do their jobs as well. From educational videos to interactive games and even e-book publishers, classroom management advice, and teachable moments from teachers who blog, a driven elementary educator can find just about anything he or she needs among these 151 leading sites.
www.elementaryeducationdegree.com
Sites for Teachers
Reading, Mathematics, Science, Social Studies, Writing..

Virtual Middle School Library
A Directory of Lesson Plan Sites for World and United States History
Wikipedia
www.wikipedia.com/St.Augustine,Florida