Blog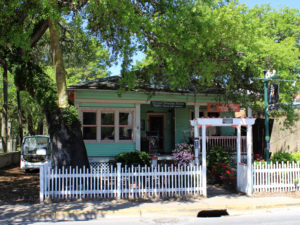 Sorry for the delay in Posting it has been a busy month with school groups returning, our Halloween Costume Contest and of course now we are getting ready for our favorite time of the year nights of lights.
As you can see many of our website pages are changing and we are looking forward to a bigger and better year ahead. Hurricane Matthew was either very kind or very terrible, but the downtown historic area has sprung back amazingly well with about 99% of the business's and attractions not only open but better than before.
The infamous "Love Tree" survived the storm however some if its neighbors did not fair so well. yes there was much flooding however, we were spared with the only damage being to our telephone lines from salt water intrusion, however those have now been repaired so we do what St. Augustine citizens near and far have always done..We soldier on getting stronger and better every time!
We will update with some photo's as soon as we get the front yard decorated which will happen Monday November 7th! See you all SOON!
Diane